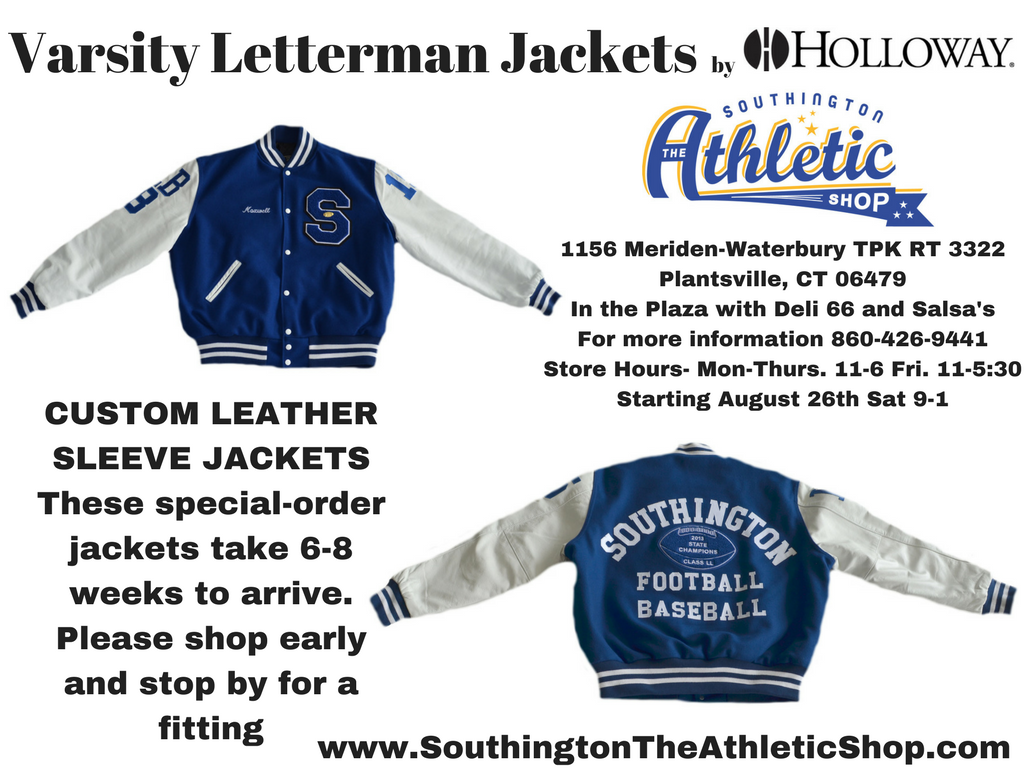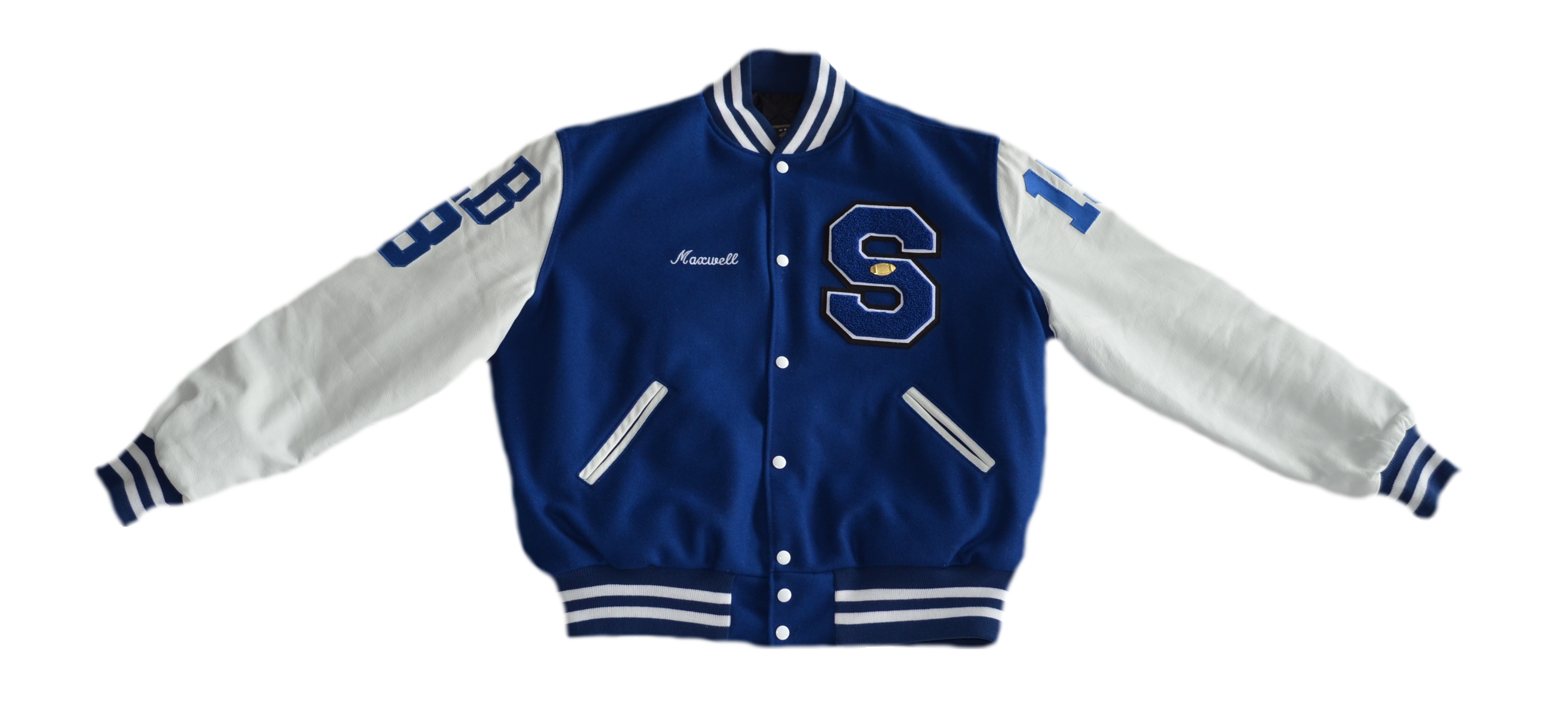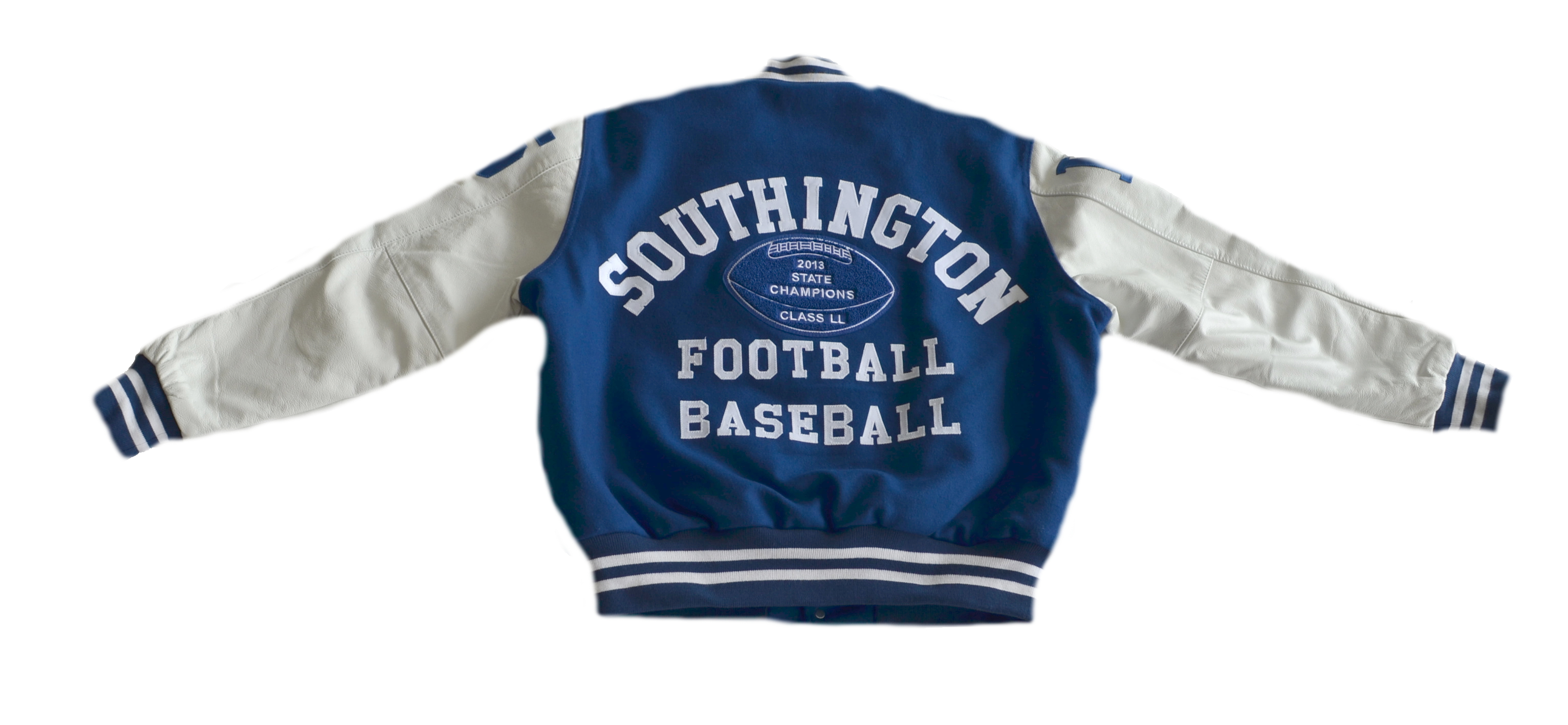 We sell custom Varsity Jackets for every school!
Call us or stop by today to be fitted by our knowledgeable team.
Southington the Athletic Shop
1156 Meriden-Waterbury Turnpike
Plantsville, CT 06479
860-426-9441
We then send out the Varsity Jacket to have patches and letters sewn on.
Varsity jackets are typically ready within 4-6 weeks of the order date during non peak seasons. During peak season it is best to order 6-8 weeks in advance.